Welcome to "CASABLANCA"
CASABLANCA is a memorable film, produced by the Warner Bothers Studio, during the Golden Age of Hollywood. And what a movie it is! Featuring an exotic locale, a memorable song, a beautiful heroine, a masculine hero, and an evil villain.
CASABLANCA has it all. No wonder everyone returns to this film again and again. Enjoy your journey through this site. Come back again, and bring your friends!
CASABLANCA NEWS: Casablanca on TCM!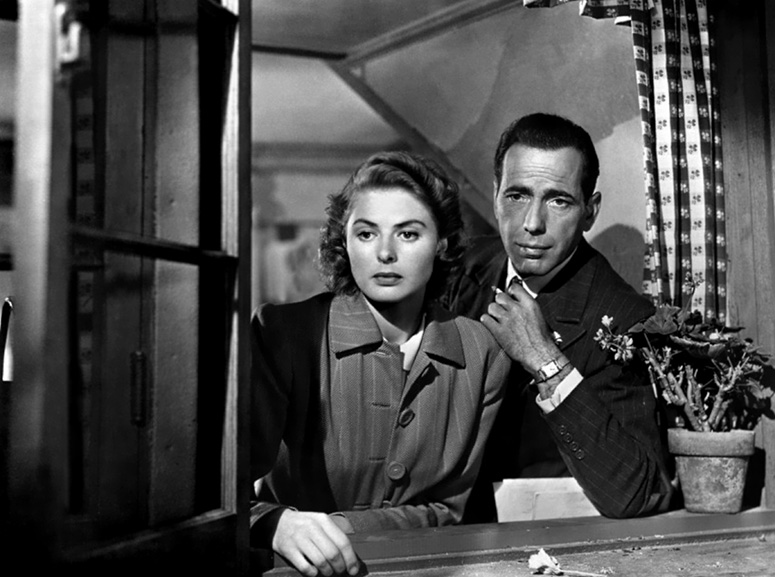 CASABLANCA will be shown on TCM on Sunday morning, July15 at 11:30am EST. You can always stream CASABLANCA anytime at WATCH TCM. Go HERE for more information.
More CASABLANCA Treasures
From left to right: Radio Shows, TV Series, Mistakes, RIP, Literature, Koch & Epstein